#SaferAtHomeBeachCities: 5 Ways to Protect Yourself and the Community
The best community and individual defense against COVID-19 is to: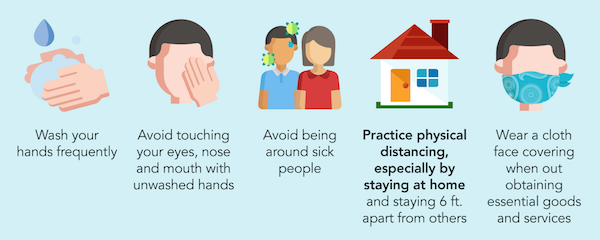 Public health officials are urging residents to stay at home and only leave for the most urgent matters. "This week, and perhaps next week, it is even more important that we all stay home as much as possible," said Los Angeles County Department of Public Health Director Barbara Ferrer, PhD, MPH, MEd. "We cannot underestimate COVID-19, a virus that knows no boundaries, infects people of all ages, and can cause significant illness and death, particularly among people who are elderly or who have underlying serious health conditions."
Although we are practicing physical distancing, we should remain social with our family, friends and neighbors. Take time to check in and catch up - video chat, text, email or call them.